Franchise Cup Series
---
2023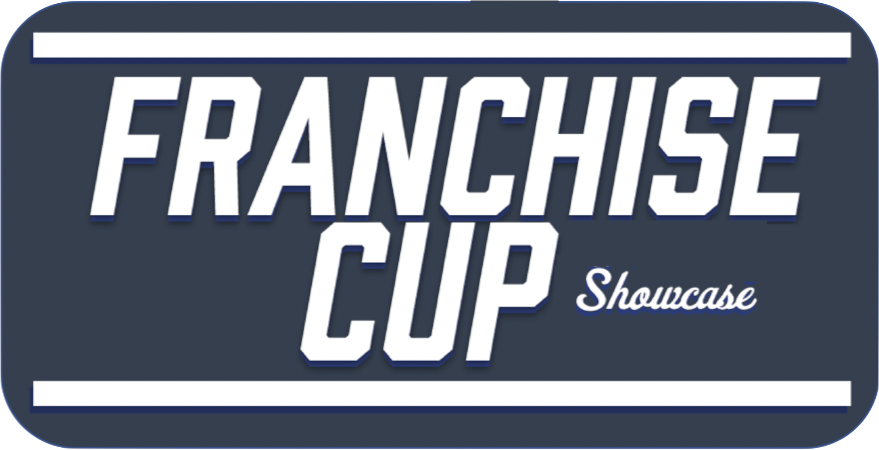 Elite Hockey
---
Franchise Cup CLARKSON
Clarkson University
2008 Elite BOYS Edition
POTSDAM, NY
June 29 - July 2, 2023
Register PLAYER (by invitation only)

Five game guarantee
Championship awards
Finalist awards
Two game MVP's per game
1st and 2nd team all-stars
Tournament MVP
Top Scorer
Top Goalie
Top Defenseman
Online scoring
Live Streaming of all games
---
Franchise Cup LONDON (2009 EDITION)
Budweiser Gardens
2009 BOYS Editions
London, ON
August 24-27, 2023
Five game guarantee
Championship awards
Finalist awards
Two game MVP's per game
1st and 2nd team all-stars
Tournament MVP
Top Scorer
Top Goalie
Top Defenseman
Online scoring
Live Streaming of all games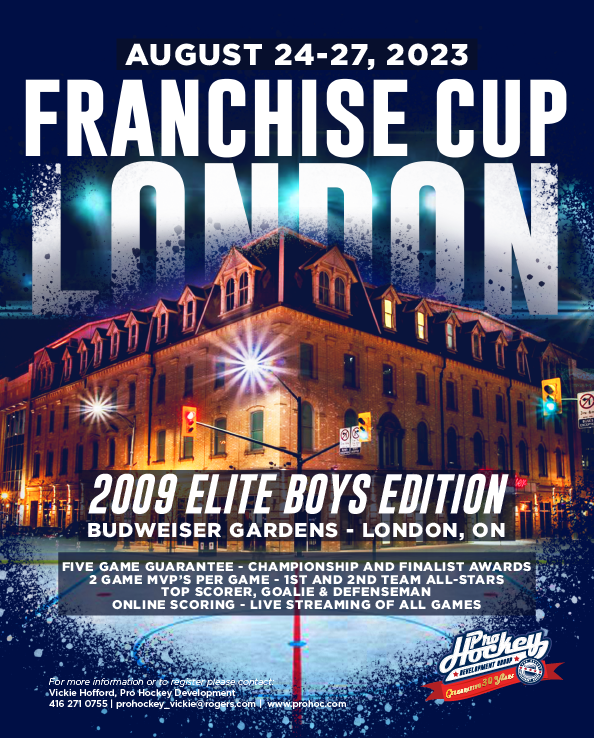 HOTEL BOOKING INFORMATION - STAY & PLAY - LONDON
(All out-of-town participants must stay at an authorized Pro Hockey Franchise Cup HOTEL)
In connection with the tournament, Pro Hockey Development Group has partnered with TEAMINN to provide you with an easy-to-use and informative online hotel booking service.
We have contracted the lowest group rates available and we are committed to providing an exceptional travel experience for you and your loved ones. This is a popular event and rooms fill up quickly, so make sure to complete your booking as soon as possible.
To Book Your Room, please follow the online booking instructions here...

For assistance please contact TEAMINN at (800) 233-8326 or support@myteaminn.com
For more Information...
Vickie Hofford
(416) 271-0755